Traditional Peanut Candy
Peanut candy is loved by many but can hardly fine a good piece. Some of the reasons could be:
NOT FRESH as a result of mass production where from production to your hand might have taken months. The flavourful and freshness degraded.

LOWER GRADE INGREDIENTS USED. Cost saving is the major consideration of the manufacturer. Quality and what you pay for inter-related .
Introducing our HOMEMADE crunchy peanuts candy bar made of premium ingredients - Vietnam peanuts, ORGANIC cane sugar, sesame, puffed rice, Himalaya rock salt & maltose.
Custom made by order to ensure you enjoy FRESH, AROMATIC and CRUNCHY peanut candy.
And what's more? It's MILD SWEET-salted taste make your hand and mouth busy, simply irresistible!
Ingredients : Vietnam peanuts, Organic Cane Sugar, Sesame , Puffed Rice, Himalayan Rock Salt, Maltose.
Storage : 2 mths from production.
Net weight : Approx. 210g
花生糖

很多人喜欢吃花生糖,但不容易找到真正好吃的。
原因不外乎这两个:
1)不够新鲜。这是量产的结果,从生产直到你手里,往往已经过了几个月,吃起来还是很脆,但已失去原有的风味。
2)用料不足。厂家提供平价食品,往往会在食材上节省;一分钱一分货,美味跟食材的品质是息息相关的。
我们在自己家里用足食材,制作了我们非常满意的花生糖,自己吃,也跟你分享。 手作、低糖、新鲜、香脆、优质食材。 空口吃、配咖啡、配茶,随你喜欢。
成分 :越南花生,有机蔗糖,芝麻,麦芽糖 ,泡米,喜马拉雅岩盐。
保鲜期 :从制作日期2个月内
净重 :约210公克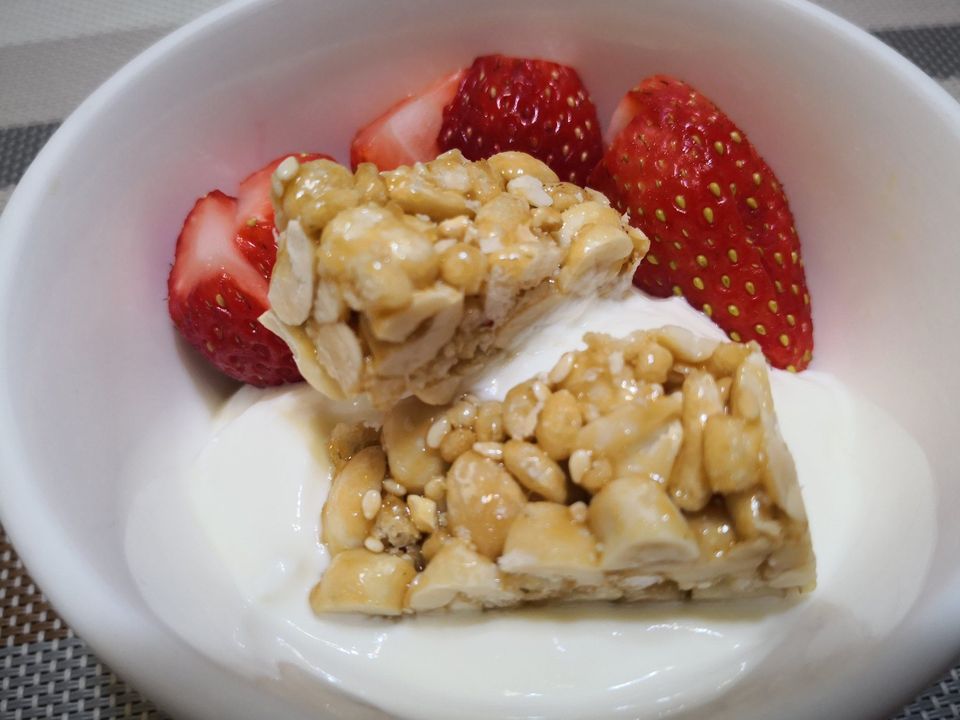 Customer comments
| Author/Date | Rating | Comment |
| --- | --- | --- |